Institut Teknologi Petroleum PETRONAS (INSTEP) hosted over 40 delegates from 17 countries to run its inaugural INSTEP Experiential Business Networking (IEBN) event on 27 and 28 February 2017. The event, organised by Getenergy, congregated people from the oil and gas industry who are responsible for the training, learning, education and development of their technical workforce.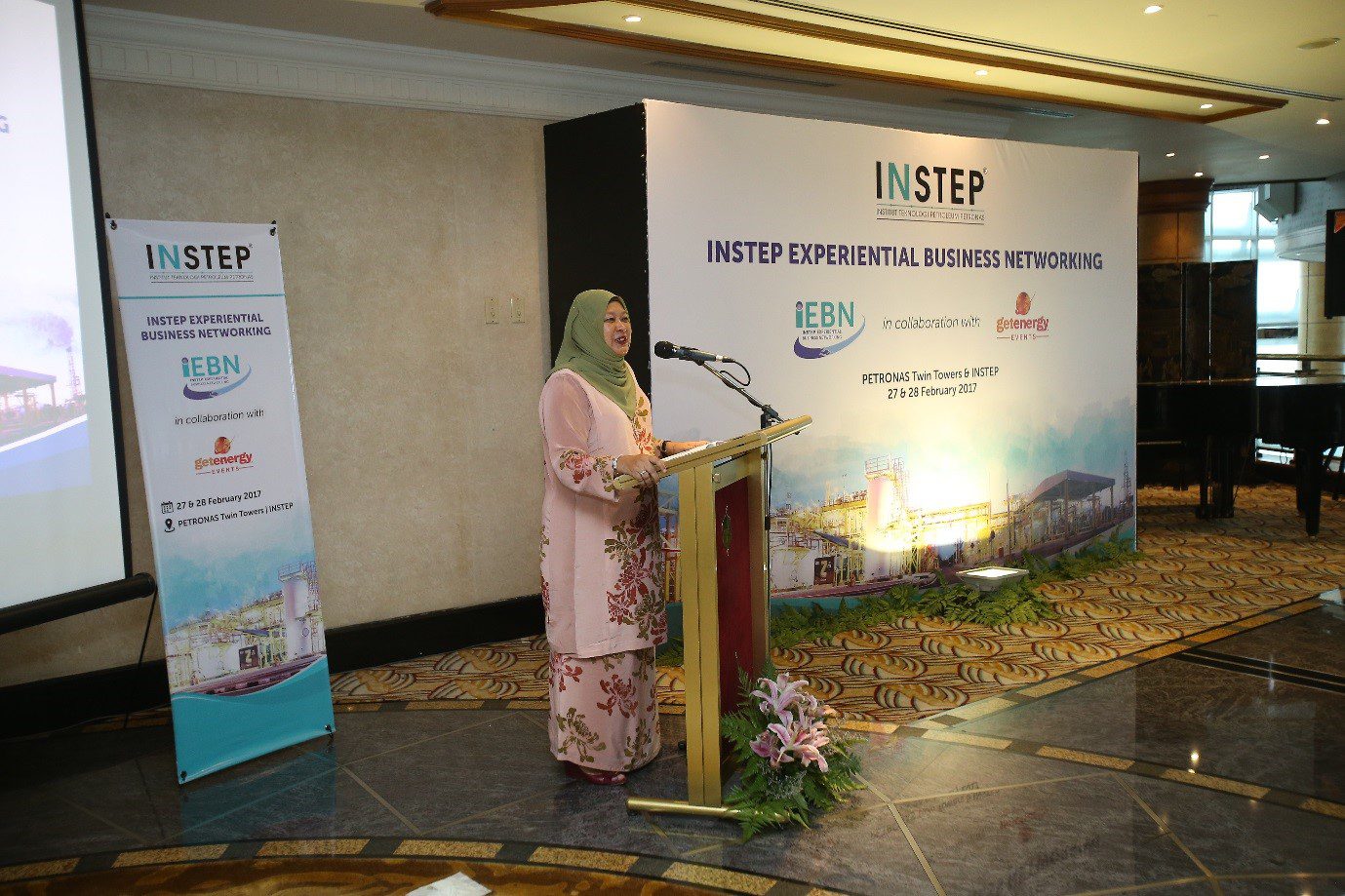 The session was graced by Dato' Raiha Azni Abd Rahman, Senior Vice President, PETRONAS Group HRM and Chairman, PETRONAS Technical Training Sdn Bhd (PTTSB). Dato' Raiha deliberated on PETRONAS approach to human capital development by investing in the education and training of local people from a young age to join the workforce; based on experience from previous oil and gas downturns.  
Dato' Raiha emphasised that to overcome challenges in the current low oil price environment, it is pertinent that PETRONAS continues to "grow its own timber" for a sustainable workforce in the future.  This is also why PETRONAS has invested in learning institutions such as UTP and INSTEP.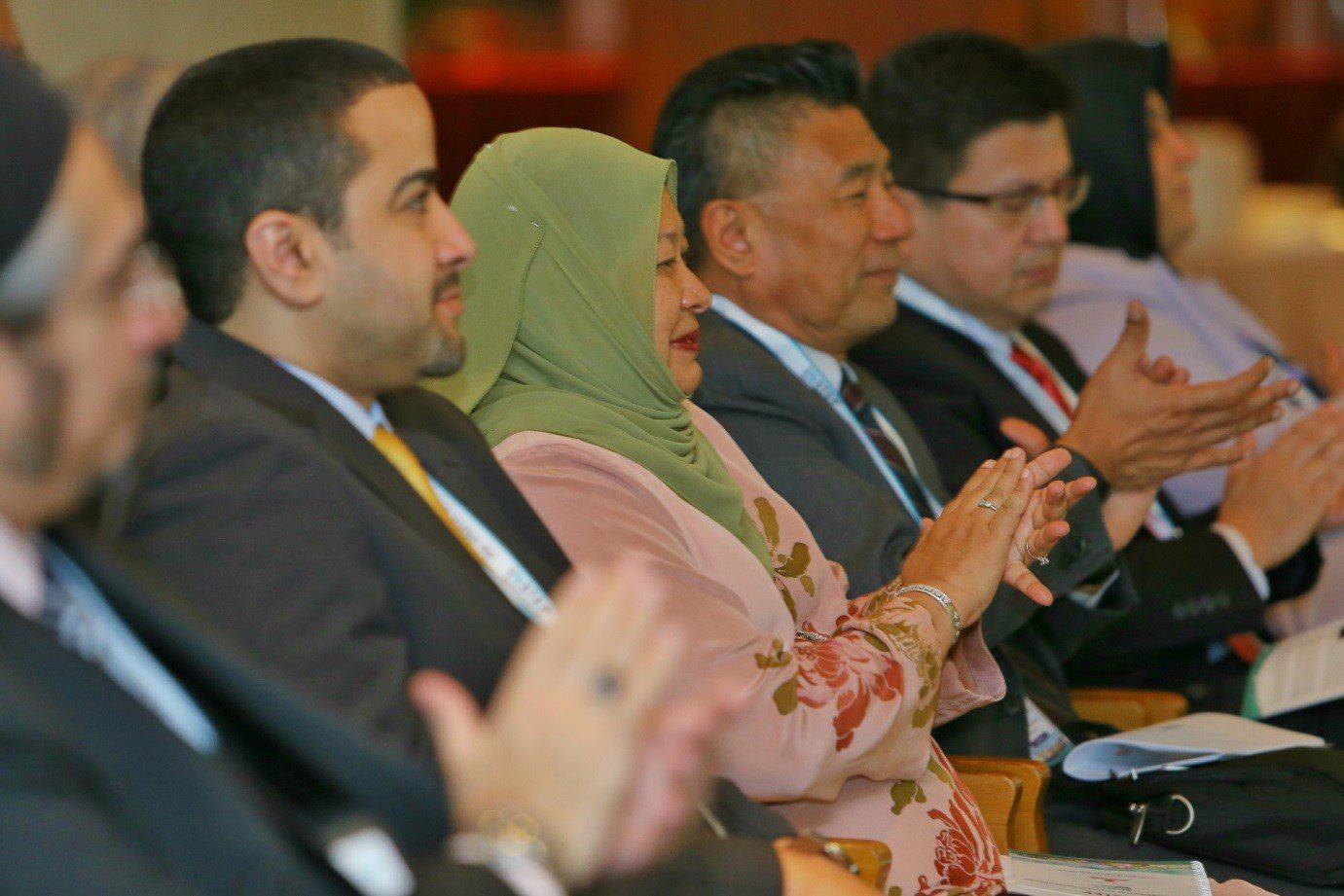 Chandramohan M Saminathan, CEO of PTTSB, in his welcoming remarks highlighted that IEBN is sought to bring the global industry players, specifically in the areas of technical training and development, to experience the state-of-the-art training facilities in INSTEP as well as the PETRONAS Real Time Visualisation Centre (PRTVC) in the Twin Towers relating to his constantly used phrase, "seeing is believing".  
Chandramohan also emphasised that IEBN serves as an avenue to engage and discuss technical learning solutions through hands-on training and experiential learning. He also added that INSTEP is open to collaborating with value adding partners to enhance the quality of learning programmes for the benefit of the learners.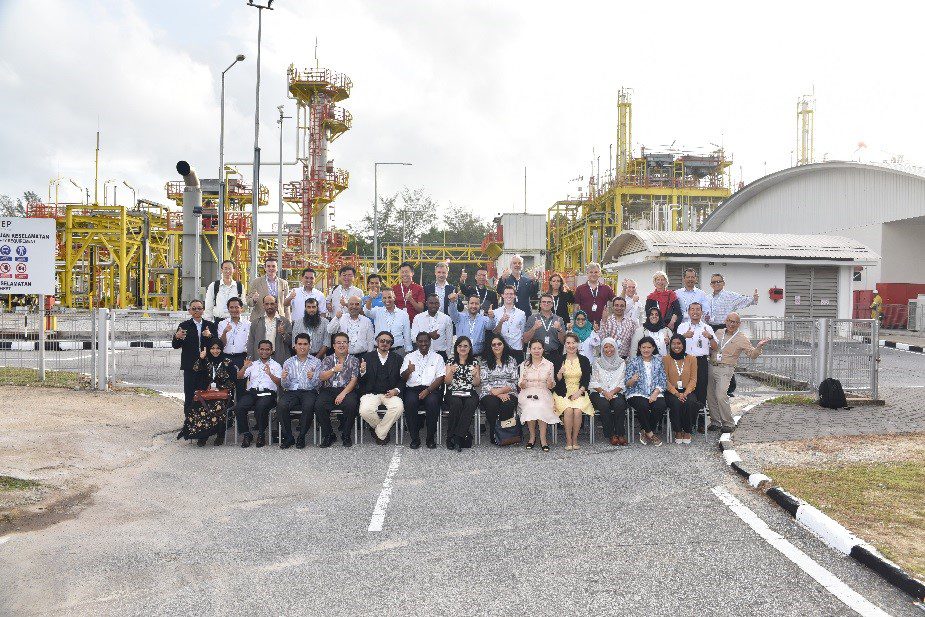 Following the PRTVC visit and roundtable discussion, the entire group was flown to Kuala Terengganu. The delegates overnight at INSTEP residence whilst experiencing learners' campus lifestyle.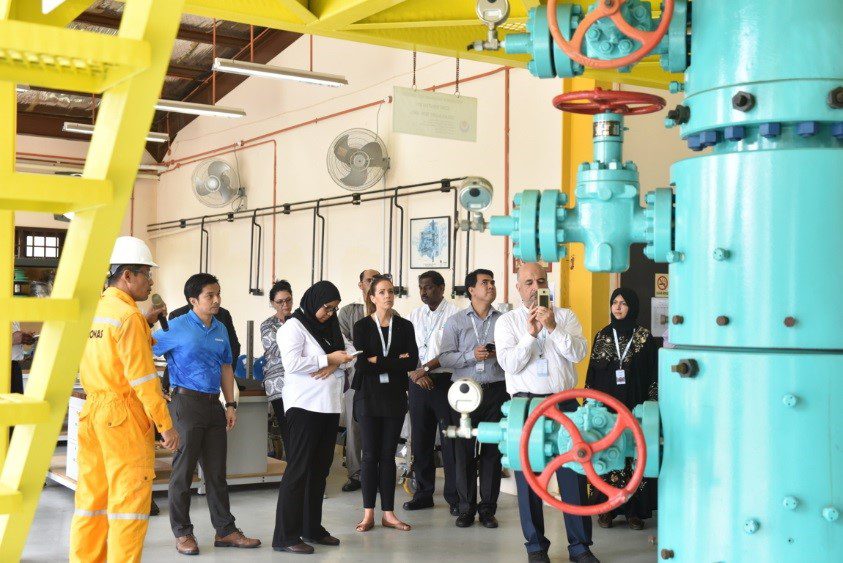 The next day was filled with an all-embracing tour of the Integrated Upstream Downstream Live Training Plant, Drilling Rig and advanced training facilities at the seven academies, which included the drilling simulator, liquid metering training skid, waste water treatment pilot plant and pigging test loop. The tour also included visits to the campus comprehensive support facilities.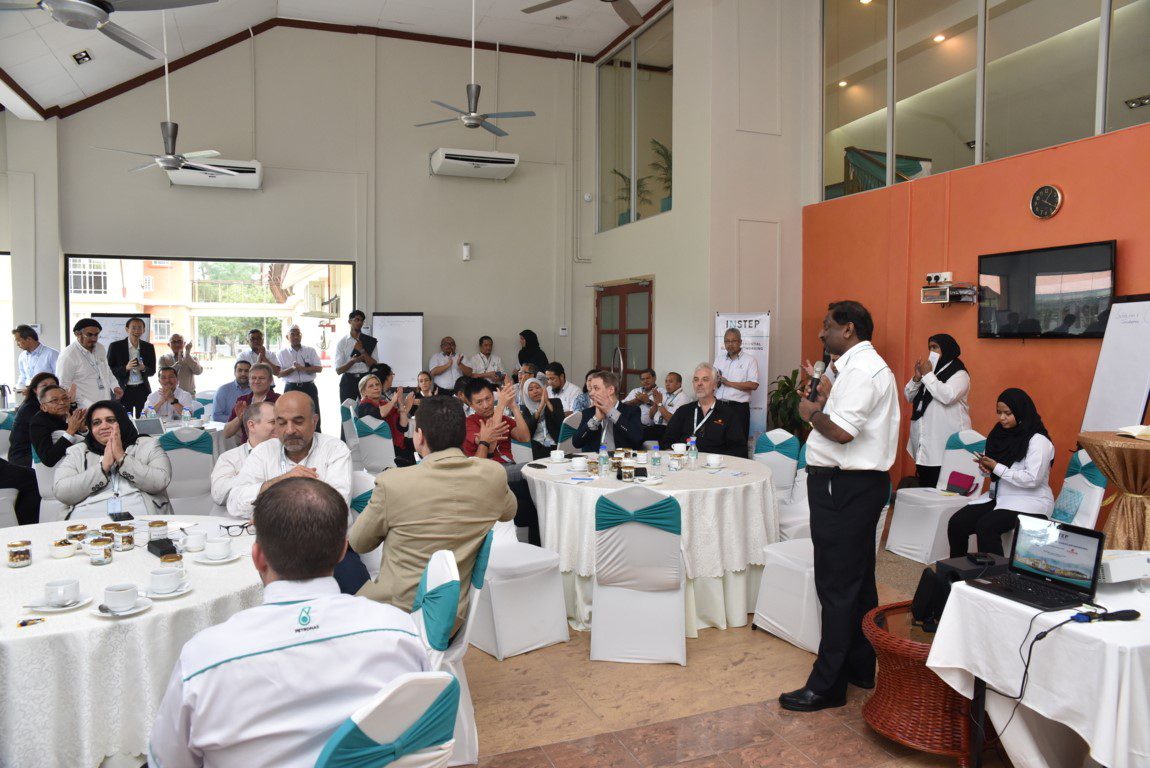 The programme ended with the delegates sharing their findings.  All of the delegates were highly impressed with the facilities they had seen at INSTEP and felt that this was the best integrated oil and gas training centre they had seen. The event successfully developed a strong network of individuals who could call upon each other for sharing of best practices.​